18 Best Raheem Sterling Facts You Didn't Know
Does Raheem Sterling really run like a T-Rex? Find out the truth about this and many more amazing fun facts about this legendary footballer!
There's no way you haven't heard of Raheem Sterling! He's a hugely successful and award-winning footballer, that took England to Finals glory at the Euros and scored an absolute ton of goals in the process. But did you know he's also a really cool guy? Read on to find out about his hobbies as well as his England caps, and his celebrity mates as well as that weird way he runs!

If you're looking for more sporty stuff, check out these! We've got these epic Football facts, this obscure football trivia quiz, and even these hilarious sports jokes!
1. He was born in Jamaica
Raheem was born in Kingston, Jamaica, in 1994, and he spent his early life living there with his family. His mother was an athlete for the Jamaican national athletics team, which had a big effect on Raheem and influenced him to take up sports at a young age. 
2. He had a tough childhood
Unlike some footballers, Raheem understands that life is often difficult. In Jamaica, his family struggled with poverty and had it very tough. He even lost his dad to violent crime, which is one of the reasons his family moved from Jamaica to the UK when he was 5 years old.
3. He started off early!
Raheem had always been a promising footballer, playing in the youth league for Queen's Park Ranger at the age of just 10! He was scouted from a young age by different footballing academies such as Arsenal, Chelsea and Manchester United. But his big break didn't come til later!
4. Liverpool scooped him up
The talent scouts at Liverpool made the smart decision to snap up the talented Raheem. They were so confident he'd go on to do great things that they paid Queen's Park Rangers £450,000! He soon made his debut and started scoring Liverpool goals in the FA Youth League.
5. He made his European Debut age 17!
Before Raheem was legally even an adult, he'd already played in a major international footy match! His European debut was against Gomel in the UEFA Europe League. And later on in the championship he scored his first European goal, too!
6. Now he's played loads of international games!
What he started as a keen 17 year old has morphed into a hugely succesful international career! His footballing has taken him all over the place. Championship matches aside, he's represented England 79 times, and scored 19 goals for the Lions!
7. He's won lots of awards
Raheem's successes haven't gone unrewarded! He was awarded the Young Player of the Year, the title of Golden Boy, Footballer of the League, Player of the Month... the list goes on! And because he started his career so young, he can be sure there are more awards just waiting for it!
8. He's great at attacking
One of the reasons Raheem is so popular is because he's a great attacker! He plays as winger and attacking midfielder so is front and centre whenever the action on the pitch happens. Of course all the positions are important, but what Raheem excels at (scoring goals) is also what everyone loves to see!
9. Gareth Southgate loves him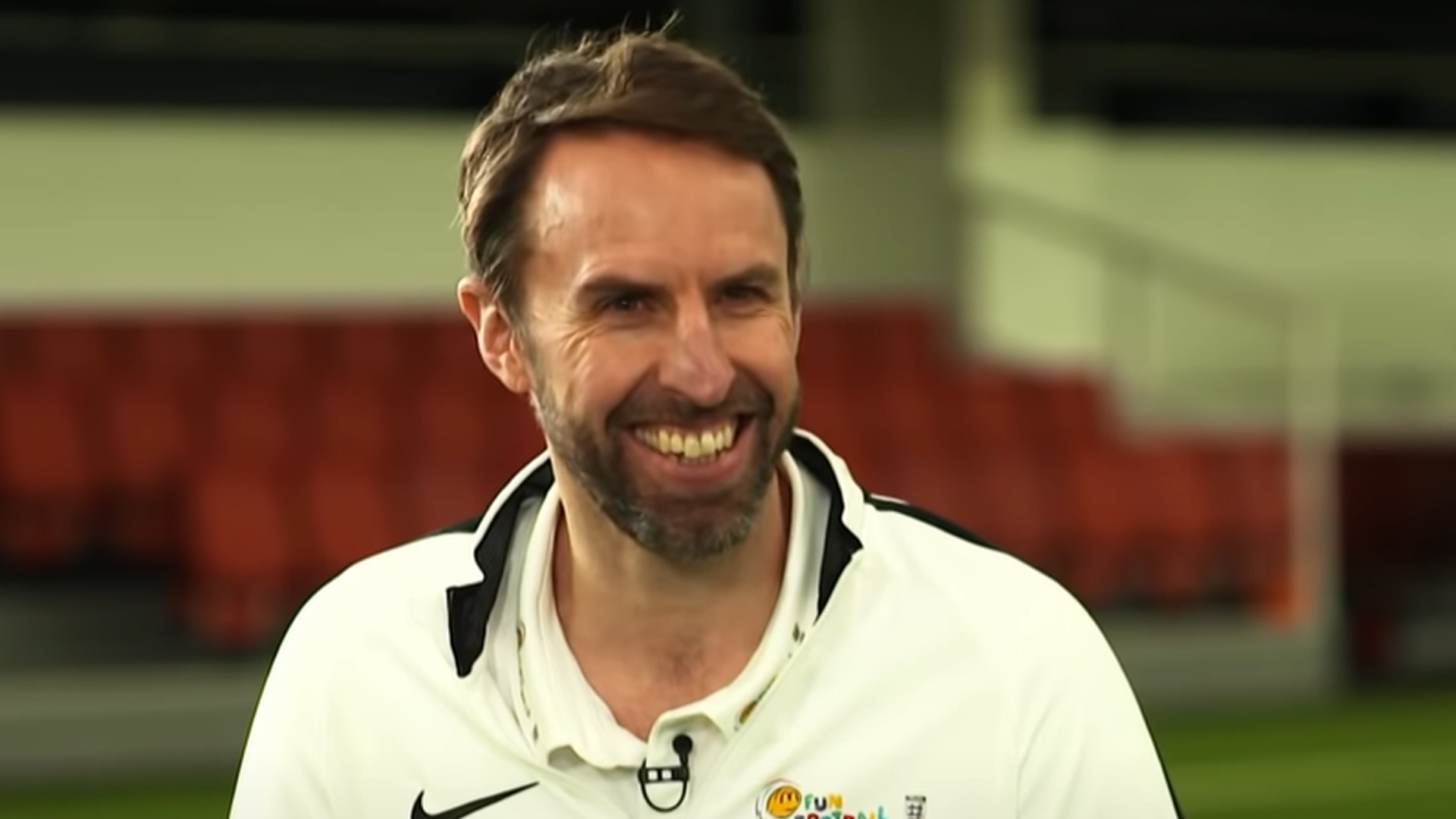 England manager Gareth Southgate is a huge fan of Raheem! The striker managed to get England right the way to the finals of the Euros - something many said couldn't be done - and scored crucial goals for the England squad. It's no wonder Gareth likes him!
10. His best year was maybe 2019/20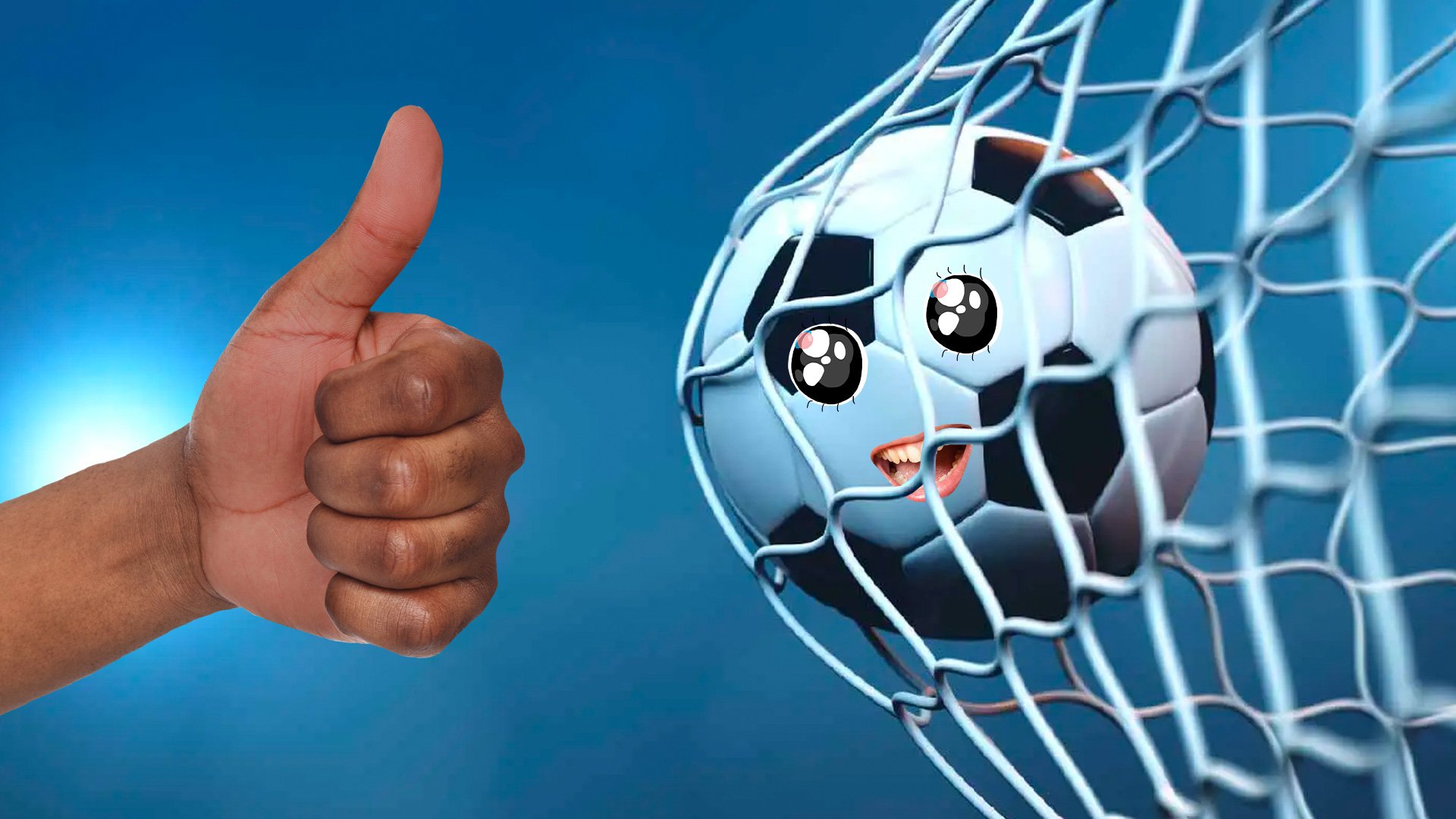 Playing for Mancheser United in the 2019/20 season was the best for goals. Raheem hit the back of the net an unbelievable 31 times! He also won the League Cup and Community Shield that year, too! We should say though... this year was only his best so far! Fingers crossed he beats his record soon!
11. He's mates with Chunkz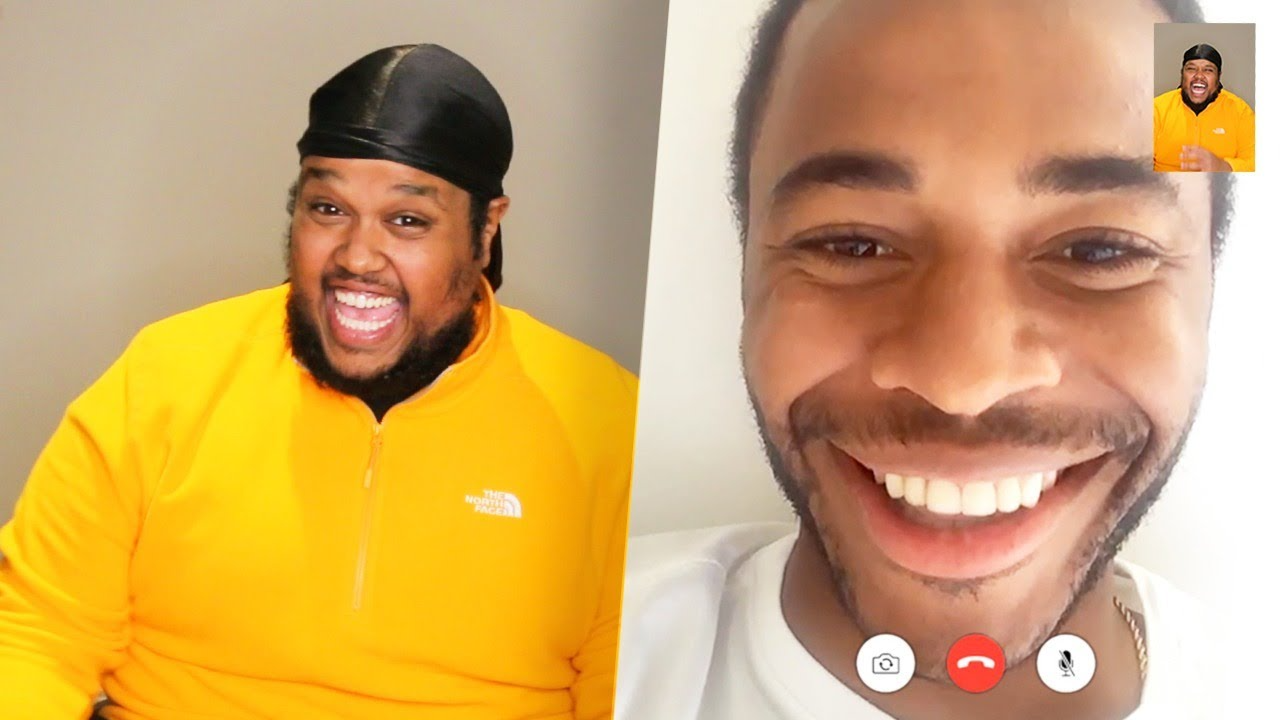 Raheem and Chunkz are from the same part of London so they were always bound to be pals! Raheem says Chunkz deserves his fame because of his naturally funny personality, and even rates him as one of the best entertainers in the country! Chunkz probably reckons Raheem is alright too.
12. He's also mates with Usain Bolt!
Ok this is maybe more impressive than Chunkz! Usain is another Jamaican sportsman and two are firm pals, even working out together in a gym once. They keep in touch and Usain has offered Raheem lots of advice and support with his sporting career.
13. He sang Wonderwall with Noel Gallagher
When Raheem helped Man City win the League, Oasis frontman Noel Gallagher visited the team in the changing rooms. And as he's famous for doing, Noel burst out into his hit song Wonderwall by Oasis. And the team were happy to join in!
14. He loves cars (and dogs)!
With a huge footballers salary, Raheem has been able to treat himself to lots of luxuries. One of the things he likes to collect is fancy cars, and he even owns a Bentley that set him back around half a million pounds! He also spent a lot of money on a pedigree Rottweiler, to act as a bodyguard for his family.
15. He loves cooking
Raheem is a keen chef and spends a lot of time mastering his cookery skills. His favourites include Jamaican classics like jerk, or curried goat with rice. He said once his mum complained about his cooking so he used that as inspiration to improve!
16. He works with charities
Raheem has donated to different causes, like the Grenfell Tower fund (a cause he cares a lot about, as a Londoner). But Raheem has also worked with the Police and other charities and groups trying to stop young people pursuing a life of crime. Football is a much better inspiration!
17. Some people say he runs like a T-Rex
Some people have made jokes about his running style, and that he runs high up on his tippy toes - like a Tyrannosaurus Rex! He doesn't even deny this, and says it's to do with his posture. Apparently, that's also how his mum runs! So maybe it's a family thing... whatever the reason, it gets results!
18. He's a great role model!
Raheem is well known for being honest, loyal and kind. He's a hardworking player who has also spoken out against racism and inequality, and helped inspire a new generation of footballers and football fans who are kene to help improve the sport. He's been suggested as a Sports Personality of the Year - and we think he definitely deserves it!